the embankment in bedford
The Embankment has been a Peach Pub since 2008 since when it has become one of the premier spots in the heart of Bedford. The clue to our location is in the name! Bedford's beautifully-landscaped Embankment has wonderful views out over the River Great Ouse, the boathouses and all the hustle and bustle of life on the river.
The Embankment Hotel was built in 1891 and we renovated it to reflect its late-Victorian heyday, but with all the modern comforts & facilities of a great pub. The atmosphere is relaxed and hospitable.  There is no stuffy hotel lobby or residents' lounge, just a team of friendly faces to look after you.
the peach family
In 2008,  after spending a small fortune The Embankment opened. Our aim is to make our pubs great places, full of character, great individual places to eat, drink and sleep; a place for local people, businesses, families and tourists to meet and call their own. Every pub is unique, individually designed to suit their town or village, and respecting each pub's history.
Peach is not a chain, it's a group of like-minded enthusiasts. If you like one of our places, you're almost bound to like the others. Click here to find them!
We will never be the biggest pub company; we're out for perfection on a small scale, fuelled by passion for good food and drink and a keen interest in protecting the environment.
We are open Monday to Friday from 7am for breakfast, weekend breakfast service starts at 7.30am. Lunch is served from noon and hot food available all day. We take huge pride in serving the best ingredients we can find, from ethical producers, freshly prepared by our chefs. Whether you pop in for a pint, a business lunch or a special dinner, we promise you a friendly welcome. All day long.
We look forward to seeing you soon!
Gemma, Jon and the Team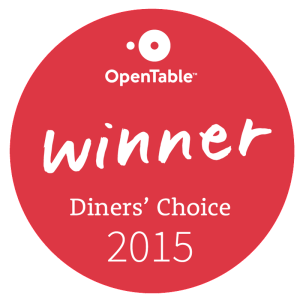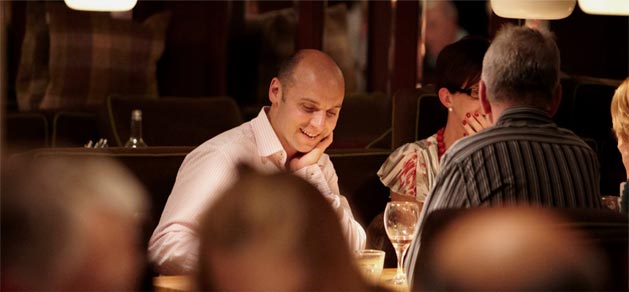 ---
Gemma Mallett, General Manager


Gemma's original plan was to become a graphic designer, a goal she achieved after studying graphics at uni. To keep afloat financially at college, she took on barwork at her local Beefeater in Luton, a job she juggled with office life after graduation. Sitting at a computer all day turned out not to be her thing, though, and Gemma jumped ship to work full time at Beefeater, soon becoming assistant manager. After a stint in hotels in Dubai, Gemma came back to The Black Horse in Ireland, a lovely old inn with rooms in rural Bedfordshire, where she spent a happy couple of years before moving to its sister pub The Birch in Woburn. It was only a matter of time before her path crossed ours; Gemma came to Bedford to join the Embankment team and lost no time in making it her own. After three short years, she's stepped up to run it. The fun starts here!
---
Jonathan Aylard, Head Chef
Welcome back to Jon, our head chef.  He's back from our sister pub The Black Horse in Woburn where he ran the kitchen and it's great to have him

running ours. Jon was only 13 when he first felt the lure of the kitchen and it was right on his doorstep that he first experienced it. Working his school holidays at the beautiful Georgian Moore Place Hotel in the heart of Aspley Guise proved irresistible and it wasn't long before he put university on hold and concentrated on cooking instead. Life in the kitchen was thrilling and Jon sailed through his NVQ in half the normal time, learning all he could from his talented co-chefs before it was time to try something different.  So he headed for the coast to work under the renowned Pierre Chevillard at Pebble Beach, the beautiful cliff-top restaurant at Barton-on-Sea, picking up a passion for cooking fish and the skills to match. Feeling the lure of home, he helped open The Embankment when we first came to Bedford, and then rose to take charge of the kitchen at The Black Horse before finally coming back to us.  Now he's really come home and we're as excited to have him back as he is to be here.
---
the peach foundation

The Peach Foundation is a grant giving organisation, we work with Local Heroes promoting and supporting projects that make a real difference to the communities we live and work in. Each menu includes a chosen dish which supports the Peach Foundation, for each dish sold, 25p will be donated. This raises approximately £1000 per year. Our focus is to support local individuals who are passionately promoting and living our values in one or more of these areas:
Food Provenance – happy animals/tasty fruit and vegetables
Healthy Eating – promoting better health in the community
Sports Education – promoting and/or providing local sports facilitates for all
Planetary Hero – saving our planet one small step at a time
To find out more, click here.