Peach and our Pub
Peach is a collection of really great pubs, mainly in market towns in the heart of England. We serve good quality, fresh, honest food in relaxed, welcoming environments. Always with a kind word and a sense of fun, as you can see from our 10th birthday celebrations.  
Today we have nineteen pubs in lovely towns and villages – and an undimmed devotion to Making life Peachy. We've always been passionate about giving back and as we've developed and grown over the years, our ability and motivation to make the world a little better, a little peachier, has grown with us. The Bigger Peach shows our efforts to improve communities, equality in the workplace and the future sustainability of our world.
The clue to The Embankment's location in the name! Bedford's beautifully-landscaped Embankment has wonderful views out over the River Great Ouse, the boathouses and all the hustle and bustle of life on the river.
The Embankment hotel was built in 1891 and we renovated it to reflect its late-Victorian heyday, but with all the modern comforts & facilities of a great pub. The atmosphere is relaxed and hospitable.  There is no stuffy hotel lobby or residents' lounge, just a team of friendly faces to look after you.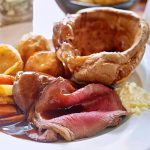 It's one of our most dearly-held values. We only serve what we want to eat and drink ourselves. For 15 years we have sought out the very best food and drink suppliers – ones far more used to supplying Michelin-starred restaurants (and HM The Queen) than market town and village pubs. 
We're not far from local tourist towns like Woburn and just a short drive from Milton Keynes, there's plenty to do in the local area.
We look forward to seeing you soon,
Michelle & the team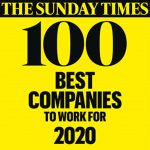 ---

Michelle Bennett, General Manager
Born and bred in Bedford, there can be no one more qualified to sit behind the wheel aboard the good ship Embankment.
Michelle studied Criminology at University but was soon drawn to a life in hospitality when she took her first role in a high street bar as a part time job. Falling in love with the people, the atmosphere, the passion and fun behind what she was serving, she knew then that a so called 'normal job' was not for her and that hospitality was her calling.
Michelle has had an incredible journey so far, working for some of the leading pubs and restaurant groups across the UK. Shaping not only her leadership skills but learning a great deal about food and drink, in her words, "more so drink".  She has worked in some beautiful venues across the country including Mayfair in London, the beautiful quayside in Newcastle and a renovated church in Nottingham.
Joining The Embankment Michelle was delighted to become a part of something local that was right on her doorstep, bang in the heart of the community she admires. Michelle choose Peach Pubs because of our refreshing approach to really caring about our team and communities as well as the autonomy given to our managers to really make their pubs, their own.
Michelle has a very strict daily routine of a cuppa in bed with the Hubby and a good read of the daily newspapers. So, pop down to The Embankment to say hi, who knows what great conversations will be had!
---
Simon Harris, Head Chef 
Simon's inspiration for being a chef was seeing his Dad cook Sunday lunch and the family sitting round the table tucking in. Being able to make people happy through food just seemed right. So he went to Bedford College to get his whites whilst working at The Bedford Swan hotel learning the ropes. Hungry to learn more, Simon cooked at Brasserie Blanc in Milton Keynes, soaking up all he could from Monsieur Blanc's classically trained brigade. With the move back to The Bedford Swan a year later, Simon's love affair with two classic Bedfordshire venues began in earnest. He spent the first part rising through the ranks at The Swan, taking the food to Rosette standard in a short time, before getting a new lease of life as sous chef at the fabulous Flitwick Manor Hotel. Simon was at the forefront of a successful team cooking fantastic quality cuisine for every occasion, from bespoke weddings to charity fundraisers and intimate dinners. Back in Bedford a couple of years later, Simon did a stint at The Swan before returning to Flitwick Manor to be their head chef. With all this amazing experience under his belt, our Embankment's going to fly.
---
Frazer Sutherland, Partner
Frazer always wanted to be in hospitality since 'year dot'. Dabbling in domestic science at school only fuelled his passion and catering college sealed his fate. He loved working at The Summit in Sydney and cruising round the Caribbean. Back in London, he clubbed it at The Green Room, now Chinawhite, before moving to Harvey Nicks Fifth Floor. Heights must have suited Frazer because his next job was at The Oxo Tower, when the brasserie with the bird's eye view of London was really flying. Since becoming a partner in Peach in 2008, Frazer has established the Thatch as Thame's no. 1 food destination. He also runs The James Figg further up the High Street, voted Oxfordshire's Best Traditional Pub in 2013, The Swan, The Black Horse and The Embankment.
---
OUR TIME IN LOCKDOWN
As we entered lockdown, our first concern was everyone's wellbeing and their ability to support families in such unprecedented times. Peach have been great in helping our team, with access to our hardship fund, zoom quizzes, online DJ sessions and masses of social contact, keeping us all in touch. Some of the pubs helped with Your Hub, a Social Enterprise to support the local community. From feeding homeless, to Youth support centres, NHS call centres, hospitals and care homes.
See more of what the Peach team have been up to below: