Dont Miss Out…
Summer has set in (apparently), and we have some great events on the cards for this season…
THOU SHALL HAVE A FISHY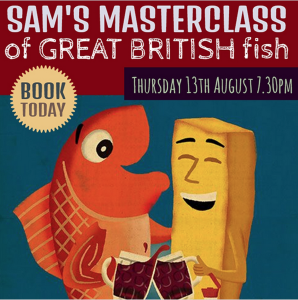 Join us for the third of Head Chef Sam's Series of master classes – Great British Fish
We are blessed with great seafood all year round in the uk, and nothing beats the summer sun, beautifully cooked fish and a large glass of vino next to the river.
Join us on August the 13th for an informative and interesting demonstration with Sam, as he shows us how to prepare and cook a selection of Great British Seafood.
Four FIN- TASTIC courses including wine for only £40 per person, there really is no need to MULLET over, call the pub on 01234 261332 and book your PLAICE today.
NICE BUNS !!!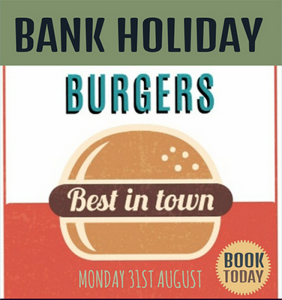 Join us this coming Bank Holiday Monday for an Epic Embankment Gourmet Burger.
We will be serving a selection of Bedford's finest, most juiciest Burgers all day from noon till 9pm.
So call the pub and book a table with us today and let the fun times 'ROLL'
01234 261332